Our vision
We want:
That your organisation works efficiently
That you can be reached anytime and anywhere
That your data is securely stored and only accessible to authorised users
That your organisation meets all compliance obligations
In 2007, we started as a hosting company.
Now, we have grown into a high-service partner
when it comes to office automation.

Personal
You're in direct contact
with your IT consultant.
Transparent
DigiState is open and honest.
You know exactly what to expect.
Flexible
We tailor our solutions to your
individual IT needs.
Secure
Your security is our responsibility.
Our mission
IT is a dusty but necessary thing for many of us. At DigiStatem, we look differently at it. We see it as our mission to make you like IT as much as we do.
We want to show you what IT can do for you. We want to make it easier and we want to surprise you. Also, a nice personal contact contributes to this.
From seamless integration to employee training: we think of everything to make sure your digital organisation stays up and running. Behind the scenes, we are constantly working for you.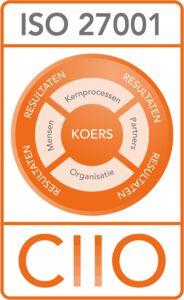 Personal contact with our trusted team
Personal contact is important to us. Run into a problem? Our team of specialists is always there to help you with any issue. Contact us by email or phone and we will take care of it.
At DigiState, we believe that satisfied employees contribute to customer satisfaction. An open culture with more than enough opportunities for training and development ensures that people commit themselves to our company for years and will provide top-quality service for the highest customer satisfaction.
By attending training courses, obtaining certifications and sparring with teammates, we keep up-to-date with all important innovations. This is how we form a strong team together.

Secure, up-to-date, functional and user-friendly
We guarantee this with the best hardware and software.
We handle your data confidentially and securely.
We store the data in carefully selected data centres in Europe. You always know where your data is stored.
We are ISO 27100 and NEN 7510 certified. This demonstrates that we handle your data securely while minimising risks.
Our team is continuously learning. That's why our knowledge is always up to date.